Teresa Kok remark – lawyers grill Pasir Salak MP in suit against three
Teresa Kok remark – lawyers grill Pasir Salak MP in suit against three
Counsel for defendants in a defamation suit filed by Pasir Salak MP Tajuddin Abdul Rahman against Federal Territories Minister Khalid Abdul Samad and two others today zeroed in on the Umno leader's controversial remarks against Seputeh MP Teresa Kok.
During their cross-examination of Tajuddin as the first witness in his suit, the lawyers argued that the MP's remark made in Parliament on Nov 21, 2016, was "sexist, misogynistic and had vilified a Chinese surname".
The remark by Tajuddin in question is: "The only woman with a 'Kok' is in Seputeh."
Throughout the proceedings, Tajuddin engaged in several heated arguments with lawyers for the first and second defendants.
"I am referring to her surname […] I don't want to entertain A, B, C, D, […] your English and my English may be different. I don't know what English you're speaking," said Tajuddin after a series of suggestions by Khalid's counsel, SN Nair.
Tajuddin had filed the suit against Khalid over the Shah Alam MP's labelling of him as a "sial (cursed) minister" for his remark against Kok.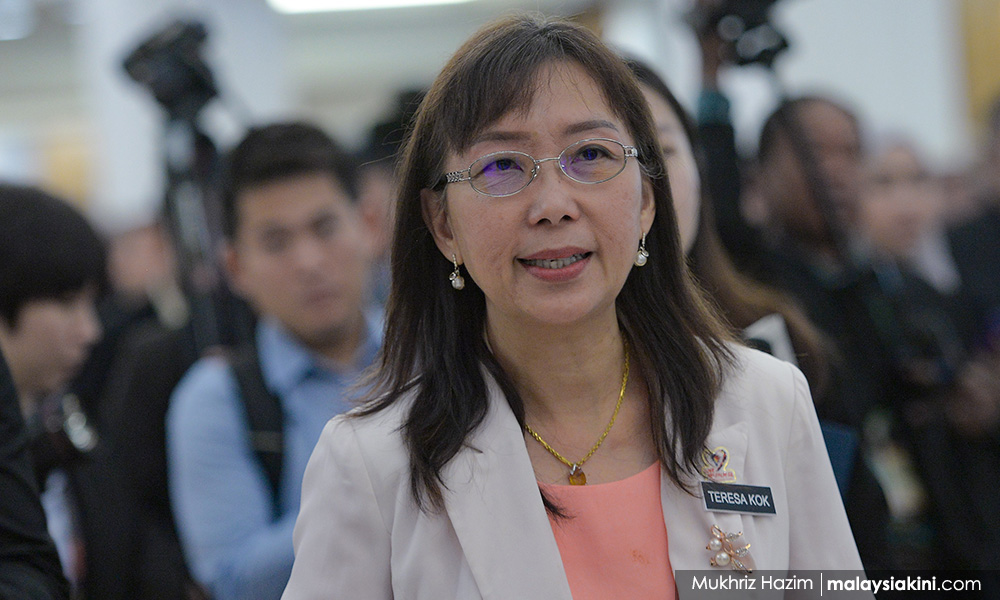 The New Straits Times Press (NSTP) is also being sued by him for publishing Khalid's initial remarks while KiniTV had published a video of Khalid's subsequent press conference on Nov 24.
Nair earlier pointed out Tajudin's use of the word 'a' implied a reference to a specific noun.
"A or no, a is still Kok," insisted Tajuddin to repeated reminders from Nair to answer by only stating whether he agreed or disagreed to any suggestion.
"I put it to you that you had used the word (Kok) in the context of male genitalia," said Nair, to which Tajuddin said he disagreed.
He further disagreed to Nair's suggestion that he had acted in a sexist, uncouth and vulgar manner.
"Everything, you are right, I am wrong. How can? What kind of justice is this?" said a visibly agitated Tajuddin when it was suggested he had a history of altercations with the media and other parliamentarians aside from Khalid.
"I will fight people with ill will against me […] I am a good man you know? We are cultured people!" he said in an outburst shortly before proceedings ended for lunch.
Proceedings resumed in the afternoon with cross-examination by counsel for NSTP, Rueben Mathiavaranam, who made references to Tajuddin's remark against Kok in the Dewan Rakyat Hansard as well as in his signed witness statement.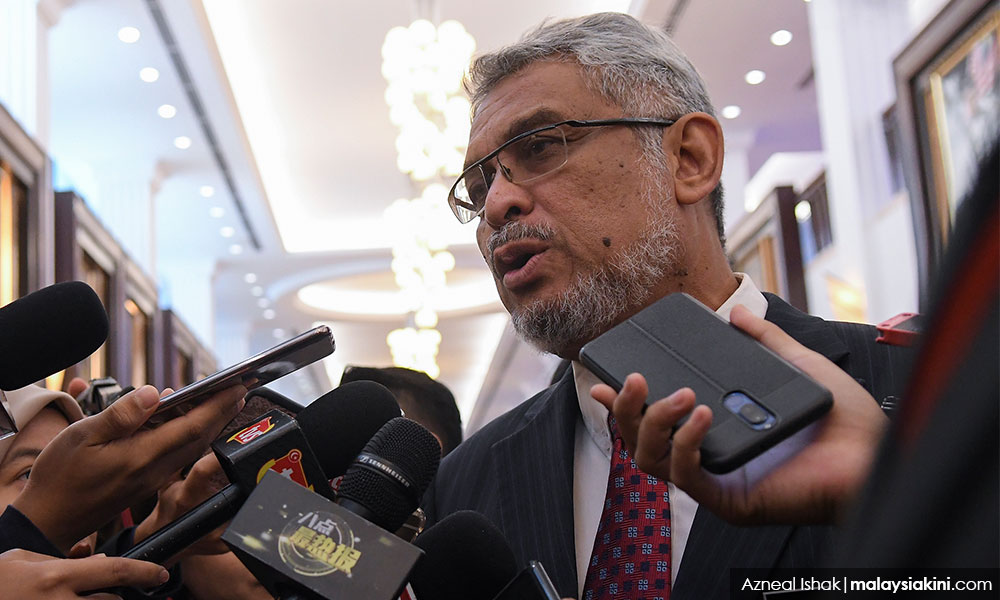 He said that while Tajuddin according to the Hansard had used the words "a Kok" which indicated a reference to a specific noun, the word "a" was omitted from the same quote in his witness statement.
The lawyer's repeated attempts to seek clarification on the difference between the two quoted remarks sparked another outcry from Tajuddin.
"I am not going to hear nonsense from you! Don't bully the witness!" said Tajuddin who had to be repeatedly told to calm down and answer the questions asked.
To Mathiavaranam's suggestion that he had insulted a Chinese family name, Tajuddin said he has many Chinese friends.
He also disagreed that the News Straits Times' article on Khalid's remarks against him was written in a fair manner although it had also included his comments.
Proceedings will continue on Dec 11 before Kuala Lumpur High Court judge Latifah Mohd Tahar with cross-examination by counsel for KiniTV as the third defendant.